Training & Consulting
Training
The majority of your chiller maintenance contract is labor. You already have in-house personnel who can perform this work. Let us help you develop and implement a routine maintenance plan for all your HVAC equipment, utilizing your current staff. Avoid costly full maintenance contracts with your HVAC service provider. At a fraction of the cost Chillertek will train your people to perform routine preventative maintenance tasks. Chillertek can save you thousands of dollars per year on your annual maintenance cost.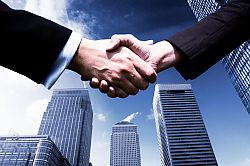 Parts
Chillertek can assist you with establishing a parts inventory. We can advise you on what parts you need to have on hand and any special equipment or tools you may need. And in most cases Chillertek can provide these parts to you at discount prices. We can even track down those hard to find parts for you. Chillertek can also provide other HVAC products including motors, pumps, VFD's and Solid State Starters.

Technical Support/Troubleshooting
Chillertek has knowledgeable support staff with many years of experience in the HVAC field. If you have HVAC questions or a HVAC system problem give us a call or send an email. We provide this service "pay as you go" or you can order an annual tech support subscription. Our experienced and highly trained staff can also provide onsite assistance.

However if you do not have the personnel Chillertek offers a full line of maintenance options from inspections, annual services to complete full service maintenance on all of your HVAC equipment.
Consulting
Chillertek offers consulting services in the area of HVAC system troubleshooting and plant evaluation. Our staff has over 50 years of experience in working on and troubleshooting all types of HVAC systems and controls. Our specialty is chiller plants of all sizes. We have experience on all makes and models of chillers, including absorbers.

We have a proven track record in solving problems in
Nuclear power plants
Hospitals
High-rise office buildings
Manufacturing Facilities
Schools and many more
Nuclear Power Plants
We understand the specialized needs related to the operations and maintenance in a nuclear environment. Our staff has provided maintenance and consulting services with nuclear power generating stations across the country. Our staff is current in the PADS database.